Ashley Groenewald is a makeup artist with more then decade of experience under her belt. Starting out in her living room with a cheap eyeshadow palette and through experimentation, the passion for makeup was born. The passion for beauty started years before as her mother is a lover of all things beautiful and her other mother, her mothers wife, is a sculptor, artist, and art teacher.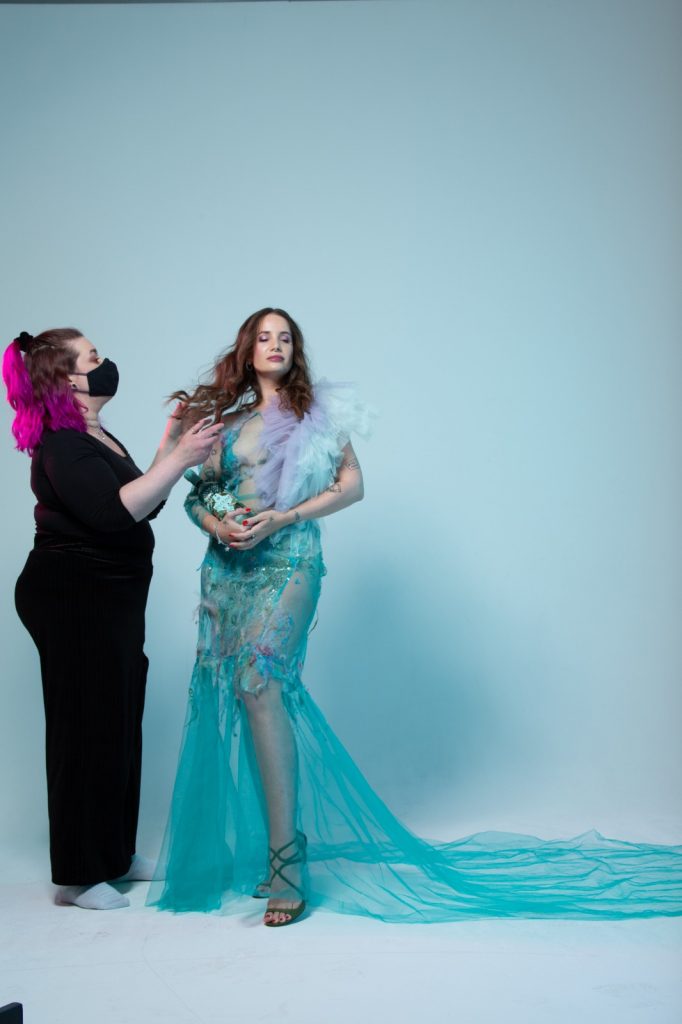 Bastions
Ashley prides herself on a few bastions on wich she build her craft. First and foremost the pursuit of making everyone in her chair feel like the most beautiful version of themselves. In a world where she sees only beauty, but low self esteem is rampant, her mission has become to let her clients see themselves as she sees them. Beautiful humans.
The second is hygiene. She herself being a bit of a neat freak, hygiene has been and always will be a high priority. From keeping updated on the latest technologies and techniques available and a good heap of common sence, hygiene is not only important to her, but she knows it is also that extra bit of attention that will make all her clients that much more comfortable in her chair.
The third is creativity. The most attractive feature of makeup to her is the ability to transform. Through color and through the manipulation of forms of the face. Playing with the border between absurd and beauty is where her true passion lies.
The fourth is application for different mediums, as a now seasoned artist with a background in ICT she understands the equipment her colleagues work with to a fault, making her well-versed in every lighting situation and medium of content creation. Be it photo, flim or catwalk, her work will make your life and job easier.
Ashley is based in The Netherlands, the country she was born and raised. And travels everywhere she can with makeup case in hand. As a freelancer she has had many clients from all over and hopes to expand to a more international network.
If you have any questions, inquiries or suggestions feel free to contact her via the contact form!